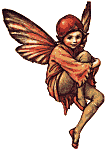 Home
Studying in Amsterdam
a city full of possibilities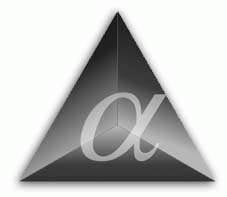 I am a student of English Literature at the University of Amsterdam. This university is particularly known for its extensive Faculty of Humanities (aka Faculty of Arts). This Faculty was set up in 1997 as a combination of the old Faculty of Arts, the Faculty of Philosophy, and the Faculty of Theology. One of the results of this merger is that it's much easier now to gain more insights in your chosen field of study, to broaden your horizon a bit. It also means it's fairly easy to combine different fields of study, something foreign students know as the "major/minor" structure, but which is practically unprecedented in the Netherlands.
Of course, one of the other attractions of studying at the University of Amsterdam is the city itself. The Faculty of Humanities is located in the centre of Amsterdam, so within walking distance of all sorts of distractions from actually studying.

A few of my personal distractions are the different students' societies associated with the faculty. I've been vice-president of Arthur, students' society for English students, in 1997-1998 and chair in 1998-1999. Their goal is to bring as many students as possible into contact with British and American culture, by organising trips to the theatre, the cinema, stand-up comedy nights, etc.
Then there's Kleio, the History students' society; Helios, students' society for students of Dutch; Los Guiris for those who study Spanish; and of course ALPHA, which is the umbrella organisation for the faculty's students.
If you're planning to come to Amsterdam and you have the time, check out their websites or magazines, because they all offer interesting cultural activities at very low prices.
If you want to see what Amsterdam looks like in real life, but can't afford to fly to the Dutch capital, you can find voyeurism at the Amsterdam Live page, where they have images from webcams at different locations throughout Amsterdam, including the Vondelpark (of hippie fame) and Reguliersdwarsstraat (the Dutch "Village").
A friend of mine from Zürich, Peter Straub, has captured his impressions of Amsterdam in quite an original way. To read about his views on Amsterdam and other things, and see his work, go to SpinozaWeb, a guided tour through Amsterdam's Red Light District accompanied by philosophical musings about the nature of desire...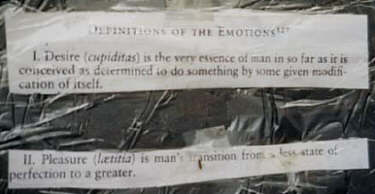 The city of Amsterdam also has an official website, featuring current news, facts and figures, and the Atlas Amsterdam '98-'99, "a guide to anyone maintaining or seeking contacts in the capital of the Netherlands in a professional capacity."
To visit another interesting page on Amsterdam (in English) go here.
---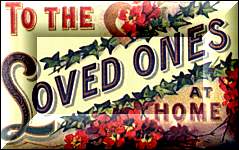 E-mail me