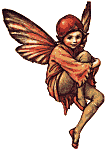 Home
Links to Linky Places
---
First of all, I want to say "Thank you" to the site that enabled me to make this Homely Page. HTML Goodies, a site with Everything You Always Wanted to Know About HTML But Were Afraid To Ask, written by Joe Burns, Ph.D. In seven lessons, you'll be able to do what I have done here (and impress your friends).


The site that helped me find room for my newly-found HTML skills is The Free Site, which directed me to 50megs and Phaistos Guestbooks. It's also a great site for finding free images.

Many of the clipart images you see on my pages I found at Zena's Clipart Collection. Unfortunately it became a victim of its own success and doesn't exist anymore. Another site with images that come in handy (like arrows) and which I used a lot is the Clipart Directory. If you're looking for kewl animations, go and have a look at the Animated Gif Archive on Harry the Cat's homepage.

If you have your own homepage and want to submit it to as many search engines as possible, do as I did and go to Add Me, where you can submit your URL to up to 34 search engines.

---
Alphabetical overview of my favourite links
---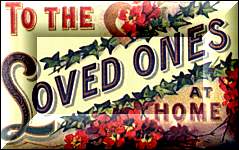 E-mail me